So, I have executed a Call for NIF for alla devices except for the Z-Way and this is the result shown in the /expert/#/home page
Fig. 4)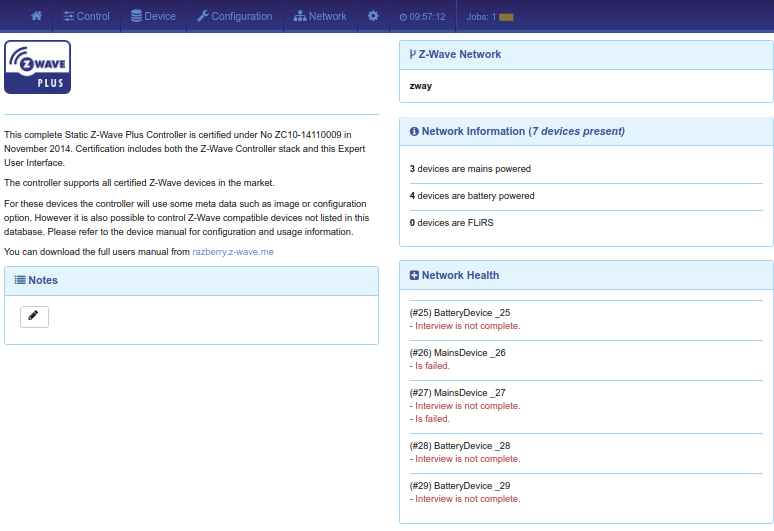 it is very similar to that reported in the message of May 3, with the difference that then were listed 6 devices, with IDs from 24 to 29, while today only 5 appear.
Why is device 24 not listed while it is still today in the list of the Status page, as on May 3
?
Also, on May 3 as today, I read the notes "
Interview is not complete
" and "
Is failed
" in a few cases. I have looked for information on the manual, but it does not seem to me that what I have read can apply to my case.
What do you think?
Claudio